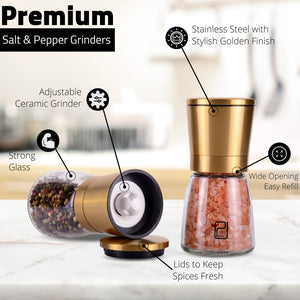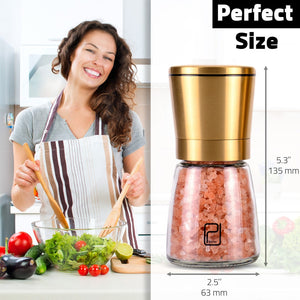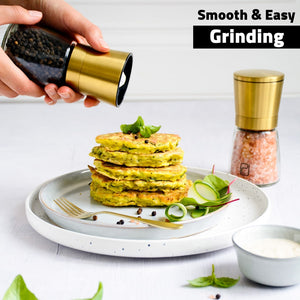 $24.99 USD
✅ GOLDEN STAINLESS STEEL - This manual golden stainless steel salt and peppermill set is our newest addition in our spice grinder collection. This lovely set of shakers with its chique and unique appearance is a beautiful addition to any interior. Get ready for your next diner with these high-class salt and pepper shakers. *Spices are not included.

✅ STEPLESS ADJUSTABLE CERAMIC GRINDER - Unlike other brands, our salt and pepper grinders are adjustable exactly like you want. No predefined settings: our extra large and precise grinding mechanism made of high-quality ceramic can be easily adjusted at any time from fine to coarse, you decide! - for a unique and even grinding result! The ceramic grinder is non-corrosive and won't absorb flavors and odors. And yes, the grinder is on top, so no more mess with any pepper or salt on the counter.

✅ PREMIUM QUALITY - Are you tired of searching a stylish, good quality salt and pepper grinder set? Congratulations, you found it! This is the quality you are looking for. Unlike most brands, only high quality materials are used. DURABLE lead free glass jars, high grade STAINLESS STEEL with GOLDEN finishing: electroplated - not some cheap paint finish. Excellent non-corrosive CERAMIC GRINDER, re-enforced grinder housing. If you want the best salt grinder and pepper mill, this set is for you.

✅ EASE OF USE & REFILLABLE - Simply turn the grinder head to ADJUST the coarseness. Once set, you will be surprised how SMOOTH and effortless it will grind. When empty, the glass bottle will show (unlike wooden grinders) and is easily unscrewed and refilled due to a WIDE OPENING. The glass jar will hold around 3/4 cup of spices. The salt shaker is 5.3'' high. You can fill them with your favorite spices. Perfect for Himalayan salt and peppercorn. Manually operated, no batteries needed.
Salt and Pepper Grinders
Unique salt and pepper grinder sets. Enhance your interior with our stylish spice mills.High quality for an reasonable price. Check out our selection right now.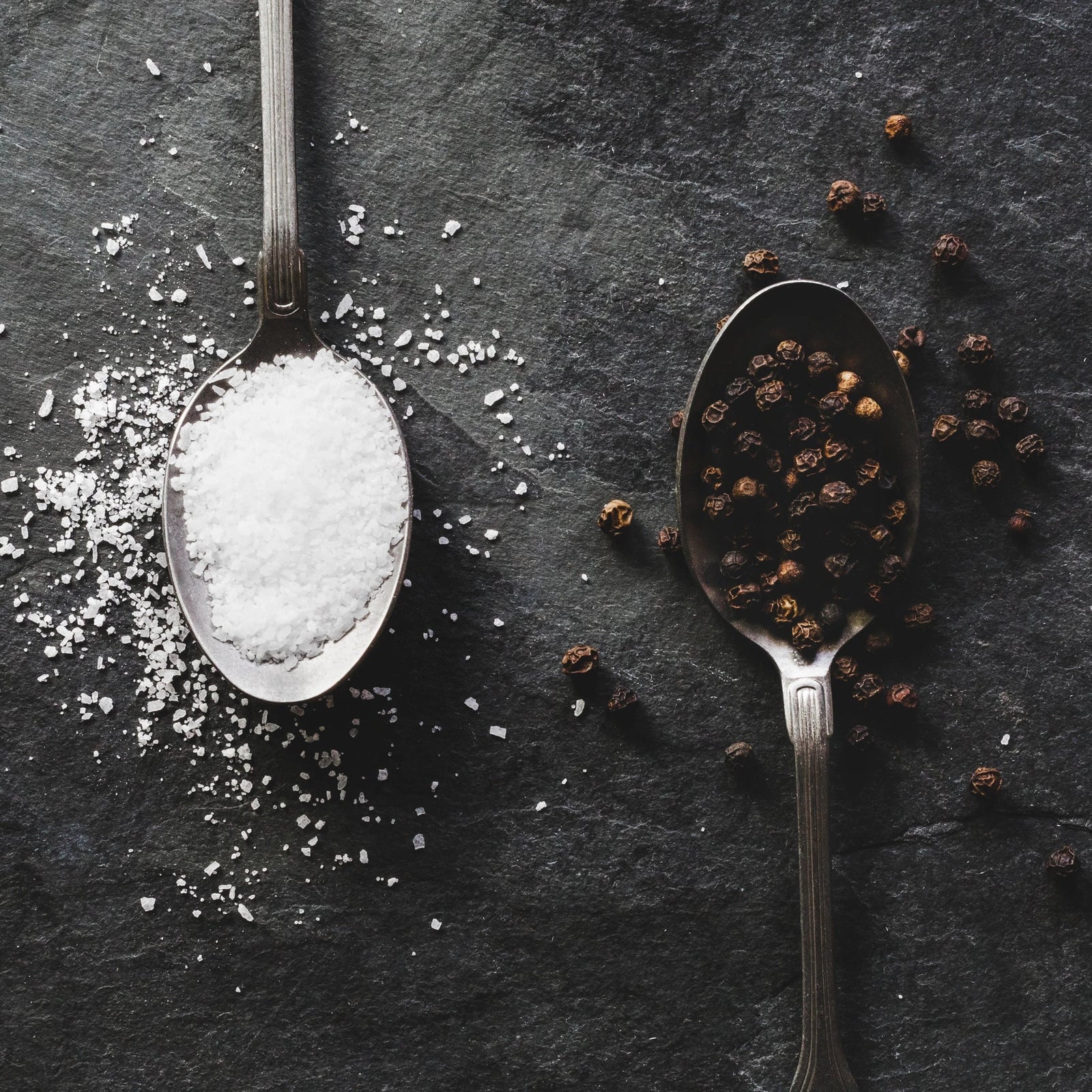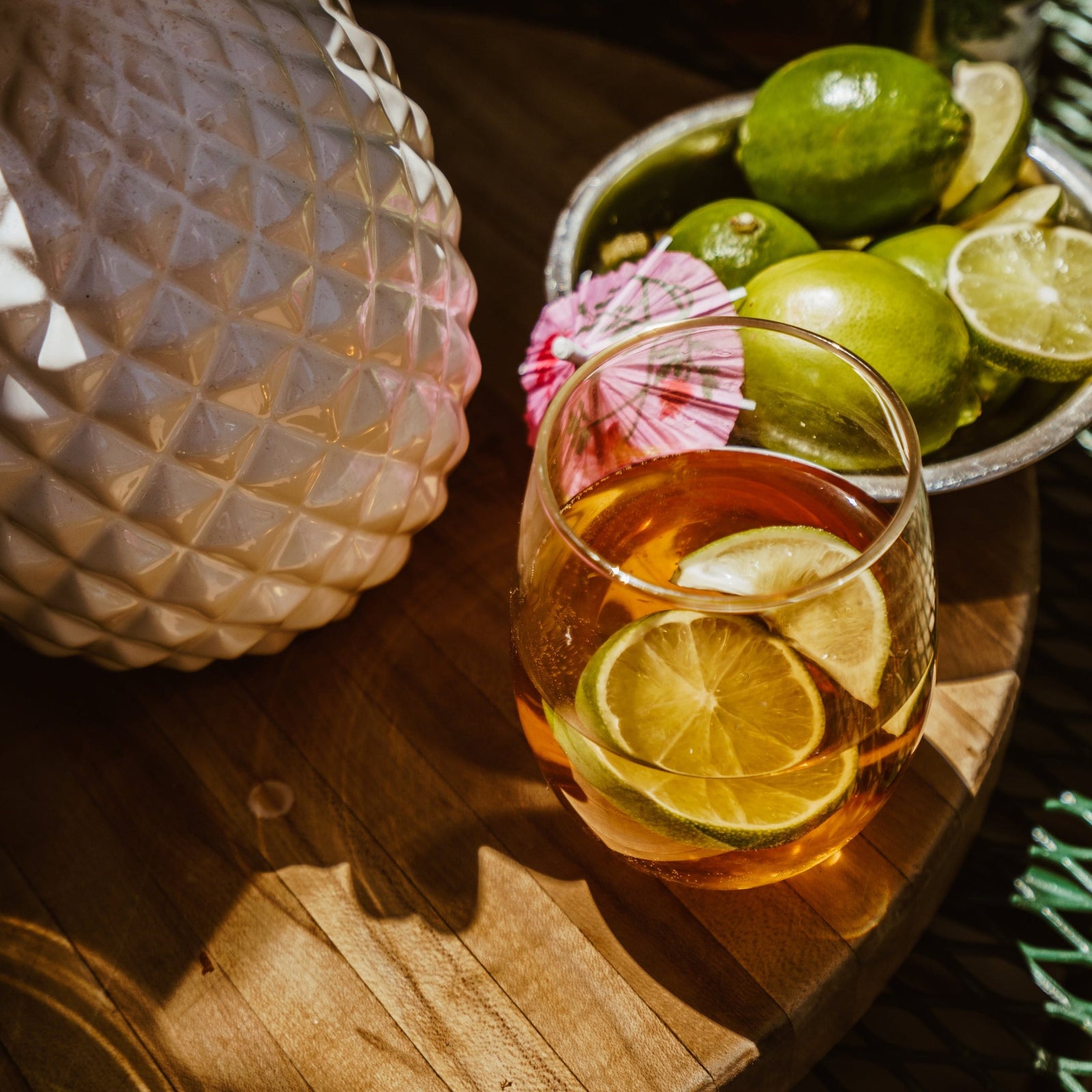 Glass Pitchers for Hot and Cold
Our glass pitchers are made from borosilicate glass that can hold cold and hot water.
Perfect for your iced tea preparation.